Vitamin B12 Injection Safety
Are Vitamin B12 Injections Safe for You?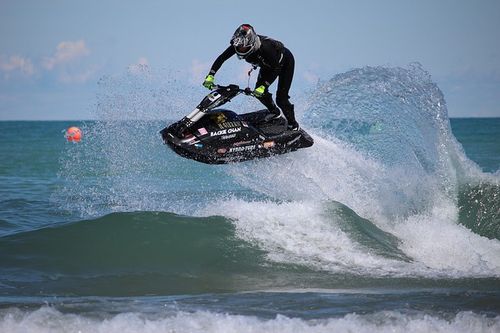 You might be wondering if supplementing B12 is safe. Supplementing B12 seldom has adverse side effects, and serious side effects are extremely rare.
The fact is that if you are not taking a prescription medication or herbal supplement that might interfere with B12 or one of the B complex mixes, then it is very rare for any harmful side effects to occur.
However, it is always advisable to consult your doctor regarding your health history and physical condition prior to supplementing with any vitamin or herb. Always use caution and follow your healthcare professional's instructions.
Vitamin B12 is considered safe and no upper tolerable intake level has been established. In nonprofessionals' terms that means that vitamin B12 is not toxic or harmful in large doses.  
If you are not deficient in vitamin B12 or do not address the reasons for your deficiency, injections might not do much for your quality of life. Managing your B12 deficiency should be a multi-pronged approach. One needs to correctly diagnose their cobalamin deficiency, treat and reverse the deficiency and causes, and then prevent relapse.
The medical industry states the following about vitamin B12 supplementation safety:
In rare instances, mild side effects from cyanocobalamin can be diarrhea and swelling. Swelling appears to be most common in females over sixty that have been supplementing for 2-5 years. Less than 1%, 0.78% of the test group reported swelling. A majority of these people have other afflictions that might contribute to swelling. Studies are ongoing.
Serious side effects include muscle weakness, extreme thirst, confusion, shortness of breath, headache, exhaustion, reddening of the skin and a fast or irregular heartbeat. Severe side effects such as chest pains or difficulty breathing are rare.
After receiving a vitamin B12 injection, a low percentage of persons experience allergic symptoms such as itching, swelling, severe dizziness, rash, or difficulty breathing. Contact your doctor immediately if you experience these symptoms. Slight redness or swelling at the injection site of a B complex shot can sometimes occur.
Should any side effects arise, communication is the best way to combat side effects. This is accomplished best by informing your doctor of all medications and drugs, including alcohol that you may have taken prior to receiving a vitamin B12 injection.
Pregnancy and Breastfeeding
Insufficient data about the safety of excessive amounts of vitamin B12 during pregnancy is available.
Vitamin B12 is crucial for pregnant women of childbearing age and for older people. Fetus require adequate amounts of B12 so that their development proceeds without interruption. Vitamin B12 is crucial for cell replication, which is the process in which our DNA creates new cells that are vital for a growing fetus to develop fully.
Vitamin B12 deficiency during pregnancy has been associated with lower birth weight, preterm births and decreased mental function in infants.
Vegans and vegetarians that are breastfeeding should have their B12 levels checked to insure that their breastfed babies are receiving the amounts of vitamin B12 necessary to continue developing and remaining healthy.
T.P. Drug Laboratories Vitamin B12 cyanocobalamin and B-Complex Injection Solutions contain benzyl alcohol as an inactive ingredient.
Contraindications for Benzyl Alcohol
This preparation is not advised in patients who are sensitive to cobalt and/or vitamin B12. Because this product contains benzyl alcohol, it should not be used in newborns or in people who are sensitive to benzyl alcohol.
Warnings
Patients who have early Leber's disease (LHON) a hereditary disease that causes optic nerve atrophy have been found to suffer severe and swift optic atrophy when treated with vitamin B12.
Fatal hypokalemia may occur when severe megaloblastic anemia is treated intensively with vitamin B12, as a result of increased erythrocyte potassium requirements.
Interactions
Interactions with medications are the other possible negative factor in vitamin B12 supplementation. Antibiotics such as tetracycline should be taken at different times because B12 interferes with the absorption and effectiveness of the drug.
Other drugs that to discuss with your healthcare provider before undertaking vitamin B12 supplementation are below.
-        Anti-seizure medicines such as Dilantin®, phenobarbital and mysoline.
-        Chemotherapy medications.
-        Colchicine used to treat gout.
-        H2 blockers such as Pepcid AC®, Zantac® and Tagamet®.
-        Bile acid sequestrants used to lower cholesterol, including Colestid (colestipol) Questran (cholestyramine), and Welchol (colsevelam).
Injecting Trivit-B Complex
Always follow the advice of your medical professional. If you decide to undertake self-injection, first consult a nurse practitioner or doctor to learn the proper method of identifying and cleaning the injection site, administration and how-to properly open the ampules.
Read carefully the potential side effects of B complex injections. Before using this product, discuss with your healthcare professional all OTC and prescription medicines you are currently taking. 
B complex injections can slightly sting during the injection, this is normal and the sensation should subside shortly after the injection is completed. Those of you familiar with B12 injections will note this is uncharacteristic of B12 alone. The injection site can become red or slightly inflamed (red slight bump) afterward.
B1 and B6 have a noticeable odor contributing to the odor of this B complex product.
Warnings and Cautions
Rare reports of hypersensitivity reactions (e.g. skin Rashes, reddening and vesicle formation). These are usually minor but if extreme, seek medical assistance for a consultation.
Essential B vitamins are generally well tolerated. Instances of sensitivity are

rare

. If you experience symptoms of an allergic reaction at any time while taking this product, immediately discontinue use.
Trivit-B Complex can interfere with other medicines including but not limited to the following listed below, so inform your healthcare professional before taking.
Vitamin B1 can lower blood pressure, therefore caution is recommended to those taking drugs or supplements that lower blood pressure. Caution is advised in people with diabetes or high blood sugar, and in those taking drugs, herbs, or supplements that affect blood sugar or that widen blood vessels. If you are taking medications or supplements to lower your blood pressure, speak to your healthcare professional about the necessity of changing doses and acceptable doses for supplementing Vitamin B1.
Vitamin B6 interacts with Amiodarine and can contribute to sunlight sensitivity. This can increase the chances of sunburn. Pyridoxine slows the liquidation of phenobarbital (Luminal). Do not take large doses of pyridoxine (vitamin B6) if you are taking phenytoin (Dilantin).
Vitamin B12 may interact with the drug Chloramphenicol to a high degree. Chloramphenicol might decrease the making of new blood cells. Taking chloramphenicol for a long time might decrease the effects of vitamin B12 on new blood cells; however, most people only take chloramphenicol for a short time so this interaction isn't a big problem. **There are no known toxic levels of vitamin B12.
Learn how to perform a B12 instramuscular injection.